Selection of past product design work.
GitHub Design Speculation
A speculative mobile design of how to improve cross-functional collaboration between designers and developers during implementation stages. View full visual report.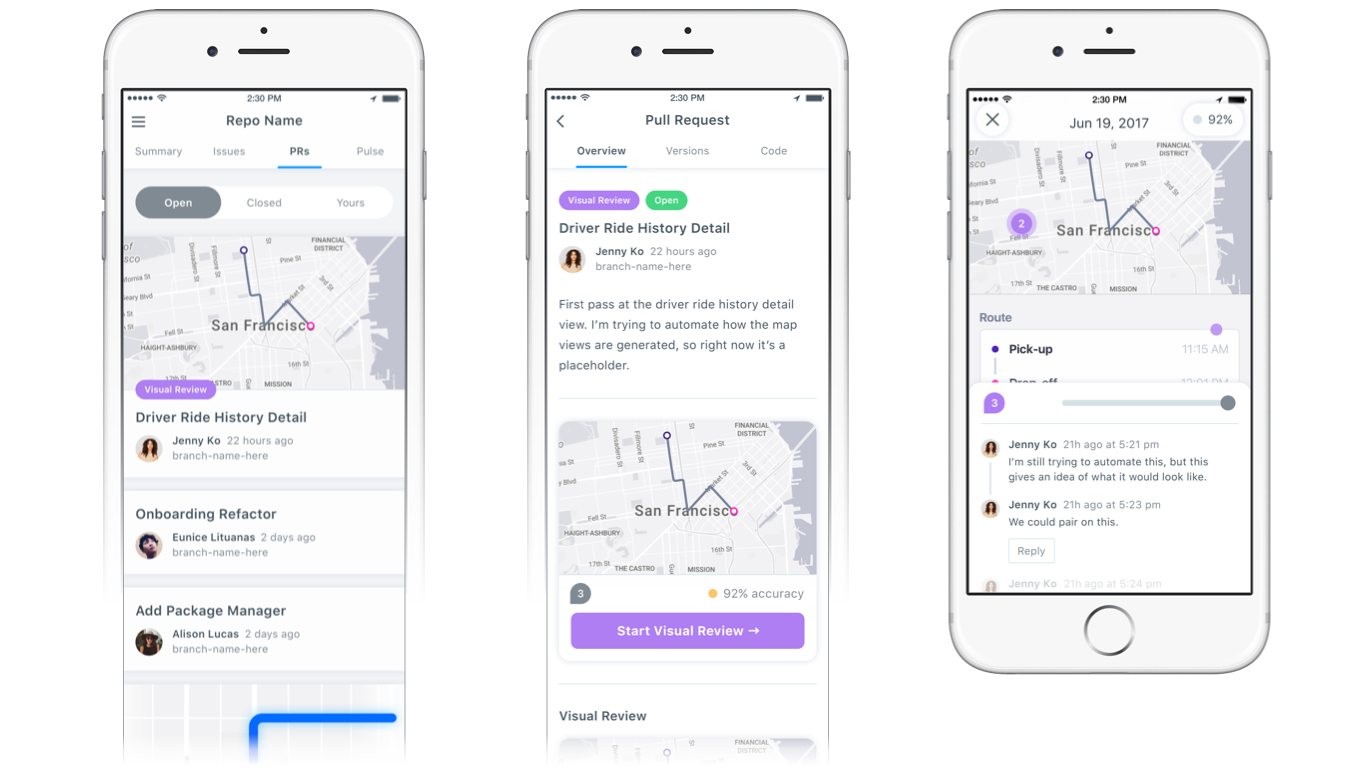 Snapshots of various projects
Out of context snapshots of side projects, speculative designs, and professional projects from GitHub and Lyft.